Individually Curated Anniversary Gifts for Her!
Amazing Anniversaries Start With Custom Jewelry From ViaRaz!
The day of your anniversary is not only a special day to spend with your loved one, but also a day of remembrance of the love, special moments, and the memories the two of you have shared over the past year. Between making the dinner reservations at her favorite restaurant and stopping into the florist for those fresh flowers, what ultimately matters most is making sure her day is as unique and exciting as she is!
We're certain she'll love the excellent meal and that bouquet of roses, but aren't you forgetting something? You know, that captivating, extra special, one-of-a-kind gift that was made just for her?! If you were thinking anniversary jewelry, you'd be correct, and that's where we at ViaRaz come in.
At ViaRaz, we're proud to be the jewelry industry's premier luxury jewelry concierge service, and we're happy to work one-on-one with you to curate a unique jewelry collection that is specific to your style or custom-design a jewelry piece that you're sure to love, perfect for your anniversary gift!
Getting Started with Custom Jewelry Anniversary Gifts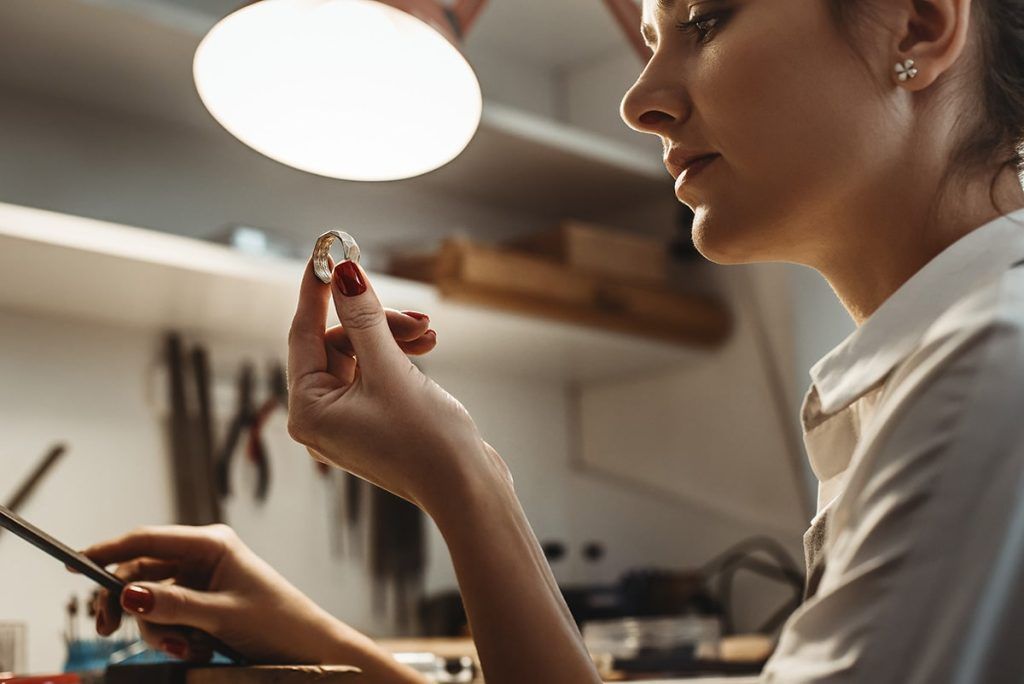 Setting Up Your One-On-One Consultation
The first and most important step along the way to your personalized jewelry design is to schedule a free consultation with us so we can get to know you, discuss your dream jewelry ideas, and begin the design process.
Scheduling a consultation involves selecting how you would like to meet. Free consultations take 30 minutes and can be conducted over the phone, on a video call, or in person. After selecting your preferred consultation method, provide us with your contact information and we will send you a confirmation message.
If you are unable to meet during the week during regular business hours, contact us and let us know what day or times work best for you to meet. We're nothing if not flexible, and we'll make every effort to meet with you on your time!
Personally Select Your Diamonds or Gemstones
Curating or designing your dream custom jewelry piece, whether it be a diamond ring, gold ring, elegant pearl jewelry design, or something more specific always starts with premier, top-quality diamonds and gemstones, and precious metals.
Our team of luxury jewelry experts at ViaRaz hand-select only the highest grade diamonds and gemstones from trusted sources worldwide so you can be certain that your finalized piece consists of only the best raw materials, gems, and precious metals available.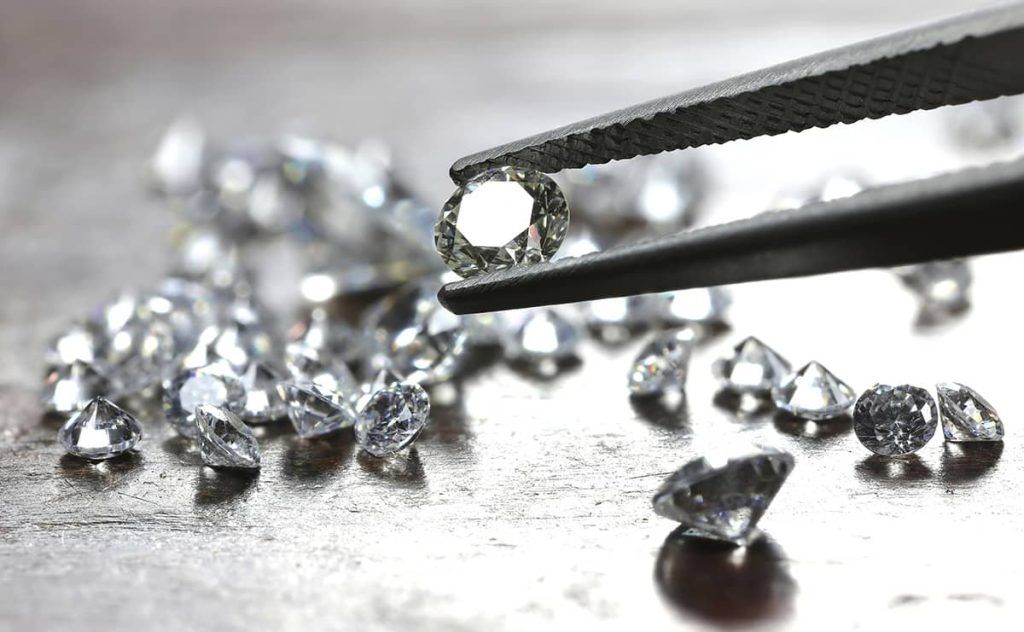 Each diamond and gemstone is unique, and we let you choose both the center stone and accent stones from our stunning collection of curated loose diamonds and gems. This guarantees that the complete customization of your unique anniversary gifts are top-quality jewelry items that include the exact gemstones of your choosing and exceed your specifications and expectations.
Select Your Design for Unique Anniversary Rings, Necklaces, and More!
Once you have selected your exact diamonds or gemstones to have included in your piece, it's time to create a design that is as eye-catching and brilliant as the stones themselves. Our experienced jewelry artists will help you come up with the ideal design for your one-of-a-kind diamonds and gems in a unique anniversary gift that is sure to wow your loved one for years and years to come.
From the preliminary ideas and rough concepts laid out during the consultation phase, our team will next develop sketches of your jewelry design and share those sketches with you to come up with the exact look you're aiming to achieve. Once a finalized sketch has been determined, we will send you a 3D-rendered CAD image of your jewelry, allowing you to visualize the ring and provide any final tweaks or adjustments you may want to have made.
Your Unique Anniversary Gift will Be Ready in No Time!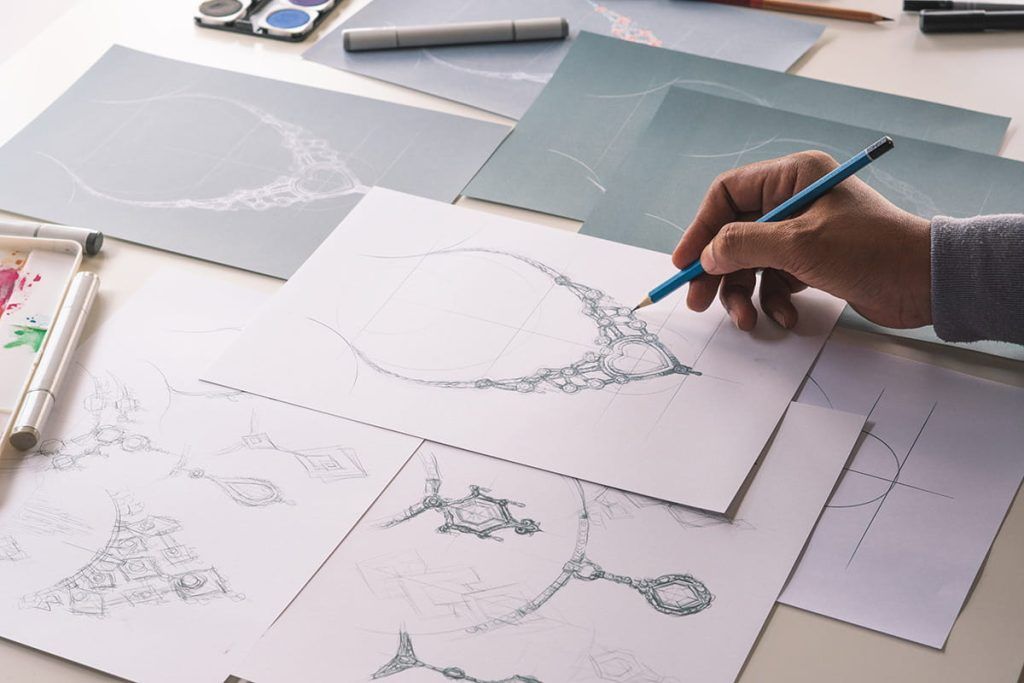 Once an approved CAD rendering is agreed upon, this is where things really begin to take shape! We'll bring the approved CAD design into the real world and place it on your finger in the form of a true-to-size wax mold. If you're happy with the mold, our jewelry experts will take over and bring your dream jewelry design to life! In 10 days to 3 weeks' time, your jewelry will be complete and ready to give as that stunning and unique anniversary gift(s).
Just like that, with a little help from our team at ViaRaz, you have gone above and beyond this year to make this anniversary one that she will remember forever. All that's left to do is relax and enjoy that fancy dinner reservation and the smile on her face when she stares at her sparkling diamond ring, knowing that you've just designed one of the most perfect, unforgettable, custom anniversary gifts for her!
Anniversary Gifts For Every Milestone Year!
Each major milestone anniversary corresponds with a different precious metal, gemstone, or type of jewelry. Here are some great anniversary gift ideas for those big milestones!
The Perfect 1 Year Anniversary Gift
A great gift for a 1-year anniversary is gold. You can't go wrong with gold to celebrate the first year of marriage. A piece of gold jewelry, such as a gold ring, gold necklace, or gold earrings is the perfect way to ease into more illustrious jewelry for the next large milestone anniversaries.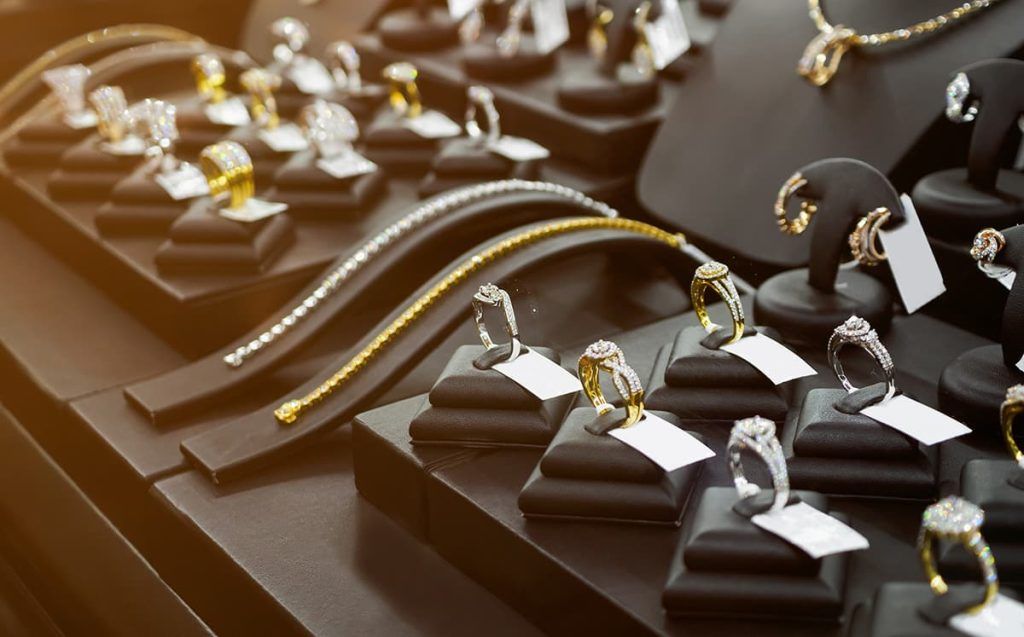 Great 2 Year Anniversary Gifts
Celebrating your second wedding anniversary is symbolic of the growth of your relationship together. Give the gift of red garnet jewelry for your 2 year anniversary gift. Garnets come in all different colors, however, the red garnet is the most common. Garnets are both strong and beautiful and are also the January birthstone. The most common dark red color is symbolic of the deep passion and love found in a relationship, and when coupled with yellow, rose, or white gold, the garnet adds an exotic and regal look to any style!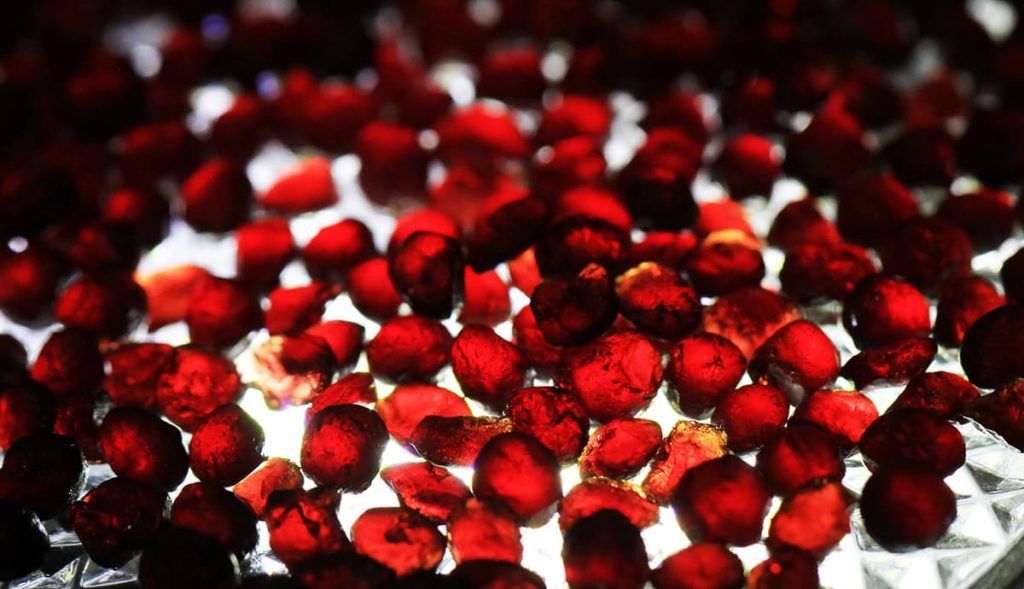 Pretty Pearls Ideal For Your 3 Year Anniversary Gifts
The third year of marriage has a few different meanings. It can either symbolize the strength and flexibility of your relationship and is a celebration of overcoming challenges together as a couple, or it can be symbolic of learning and growing with your partner. The perfect 3 year anniversary gift is pearl jewelry. Just like your marriage, pearls become more and more beautiful with time, and what's more sweet and endearing than that?!
Sweet 4 Year Anniversary Gifts
For the fourth year of marriage, the traditional gift is flowers or fruit to show the blossoming or ripening of your relationship into a mature stage. To convey your affection and love for her, get her blue topaz jewelry. Blue topaz has long been associated with romance and makes the perfect 4 year anniversary gift.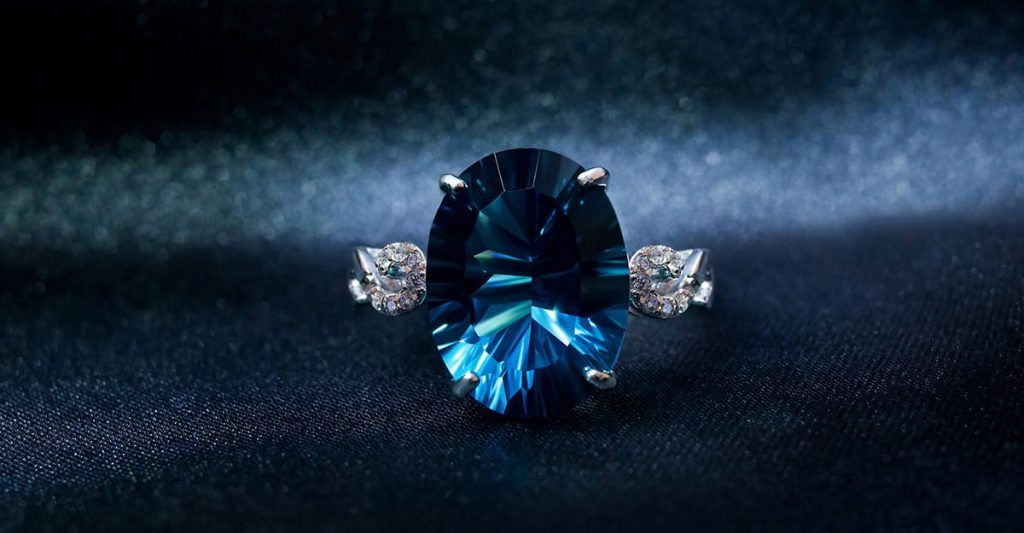 Sensational Sapphires for 5 Year Anniversary Gifts
By year five, your marriage is only growing stronger. The traditional 5 year anniversary gifts were made of wood symbolic of the enduring strength of a tree and its roots. This was thought to translate into marriage and create an even stronger bond between two people. Sapphires are extremely vibrant gemstones that are as beautiful as they are durable. For 5 year anniversary gifts, look no further than sapphire jewelry!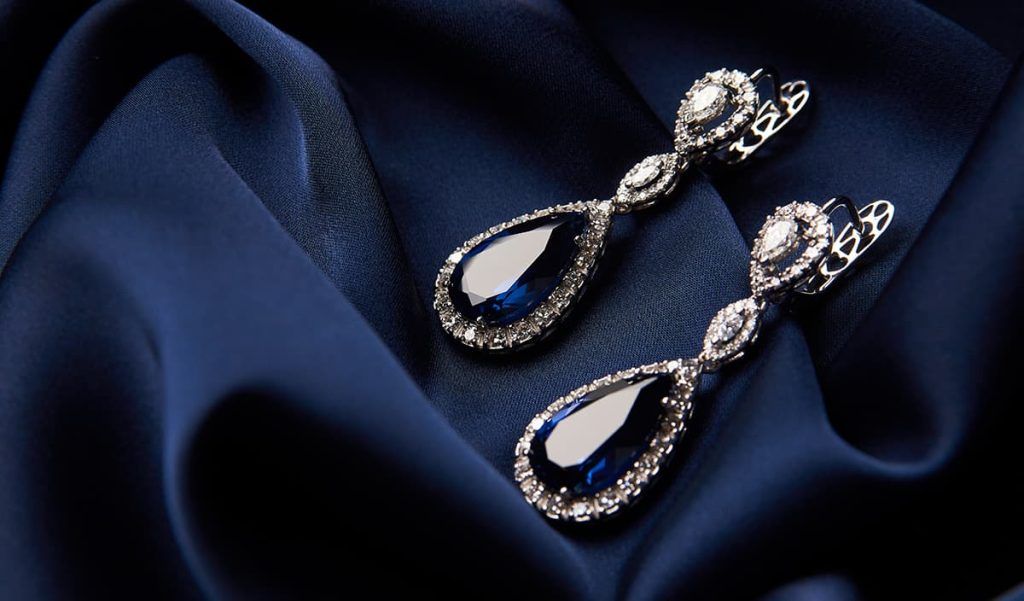 Diamond Jewelry – Perfect 10 Year Anniversary Gifts
Diamonds are the strongest gemstone known to man. The strength of diamonds conveys the strength of your marriage! Give her something she will cherish for your 10 year anniversary. Gifts that will amaze should include diamonds, whether it be a diamond ring, necklace, or earrings. Diamond jewelry is the perfect reminder of how resilient your marriage has become over the past decade!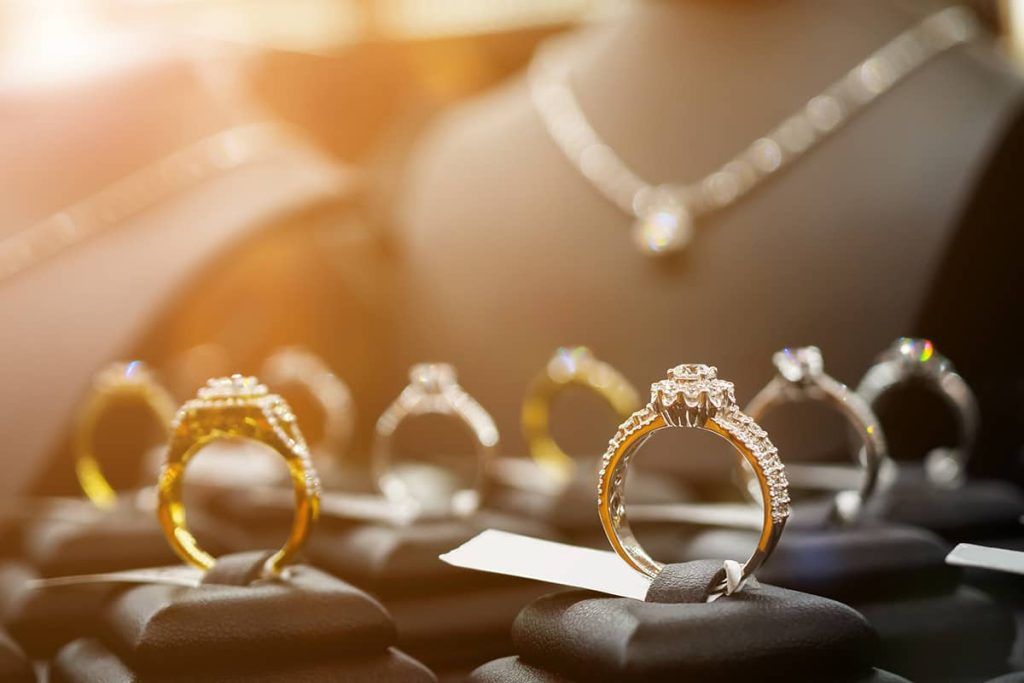 Think Custom for 25 Year Anniversary Gifts!
By the 25th year of your marriage, your relationship radiates love. Give the ideal gift of a custom-designed jewelry design symbolic of love and your vision of the future. There's nothing like a custom-designed ring to convey how much she means to you, symbolizomg the 25 years of love the two of you have shared! Are you ready to chat about a custom piece of jewelry made specifically for you? Let's set up a one-on-one consultation on your time and start the custom process together!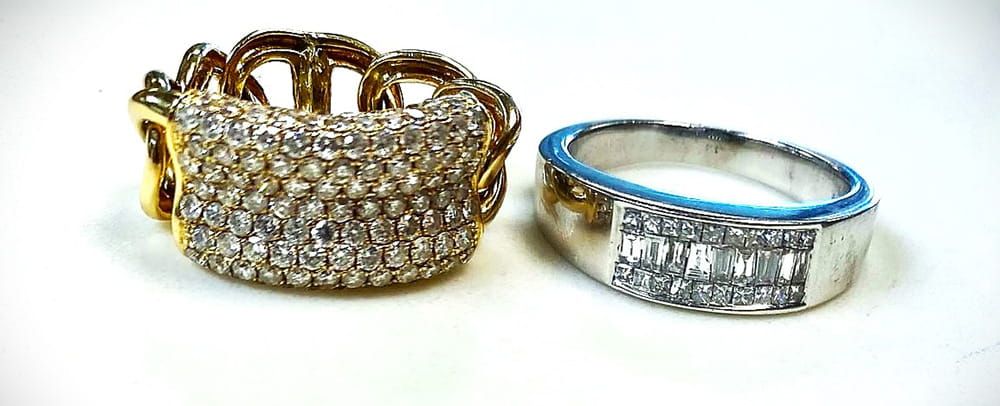 Let Us Help You Take the Stress Out of Shopping for Anniversary Gifts!
Whether it be in-store, over the phone, or via video call, we want it to be personal. Let our team at ViaRaz give you a unique, personal concierge jewelry experience! From carefully curating the diamonds and gemstones to laying out exactly what you are looking for in your custom jewelry, set up a free consultation with us today!
If you need help finding that perfect 1 year anniversary gift, 5 year anniversary gift, 10 year anniversary gift, or a gift for any other year of your marriage, contact us! We are happy to help!
Our luxury diamond concierge service at ViaRaz makes finding the best anniversary gifts personal and extremely easy! Book an appointment with us today, email us at concierge@viaraz.com, or give us a call at 415.354.0110!